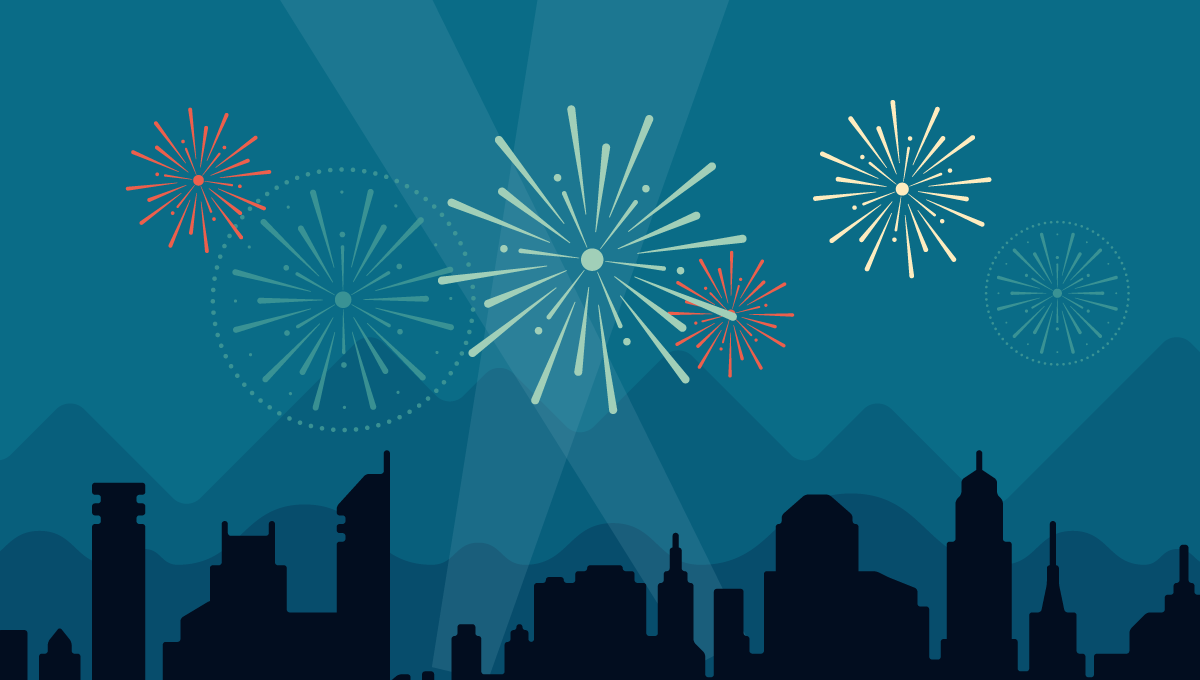 If there's one thing I'm certain about in the world of blogging, it's that nobody likes posts about statistics. It's pretty much the only thing that people hate more than posts about how you can be a better blogger – they're self-aggrandising and kind of patronising and really only interesting to the person posting it.
But I have to confess, I love reading the WordPress yearly summaries. This is (I think) the third year they've done one up for me (the previous reports were for Cheaper Than Rubies, which is now defunct), and I actually find them really interesting, and good for my confidence when it comes to the year ahead. Not to mention, it's a great kick up the arse to get writing again, to try and beat my current records and improve the bits and pieces that I'm putting together.
And holy crap, were there some records broken in this last year. I'm still reeling from some of the numbers that flashed up on my screen in the last six months. (Thank you, New Zealand, you beautiful bunch of bastards. I will definitely be seeing you again soon.)
For me however, the biggest takeaway from this report is that there is a massive problem with spam bots on WordPress. Like, huge. And I'm yet to understand exactly how to combat it, as opposed to this blog's old place of residence on Blogger, where it was actually pretty easy to remove those blips from my stats. But hey, nobody wants to hear shop talk.
Is this report going to guide what I'm going to write and do in 2015? Absolutely not. I've got my own plans that are bubbling and brewing (including finally finishing my Blog Carnival roster from back in August), but most of those will be kept under wraps for the time being. I might try and impose some unspoken rules, but I'll leave it up to you to work out what those are.
In 2014, I set out to "do things that scare me". With my first solo international jaunt, many magnificent new friendships, 12 months of writing a regular music column, some terrifying (and awesome) performance-y things, and a number of significant personal confessions behind me, I think I can safely say that I achieved that goal. That is why it's no longer a new year's resolution; it's more of a mantra I'm going to try and carry for the rest of my life. Hopefully, over the next year and beyond, you'll see the fruits of that resolution on your screens, or maybe in your ears or your eyeballs.
Despite some setbacks, 2014 has been pretty damn brilliant. Now it's time to make 2015 just as awesome. (Fuck it. Even more awesome than that.)
If you're a bit of a stats nerd and you've been desperately wanting me to cut to the chase and show you the numbers, you can click here to see the complete report.
Happy New Year, one and all. Let's make this one an absolute killer.